I've loved Hunter Boots for as long as I can remember, so you can probably imagine my excitement when I got the opportunity to partner with them! After a day of contemplation, because your girl is the most indecisive person EVER, I chose the iconic red glossy pair.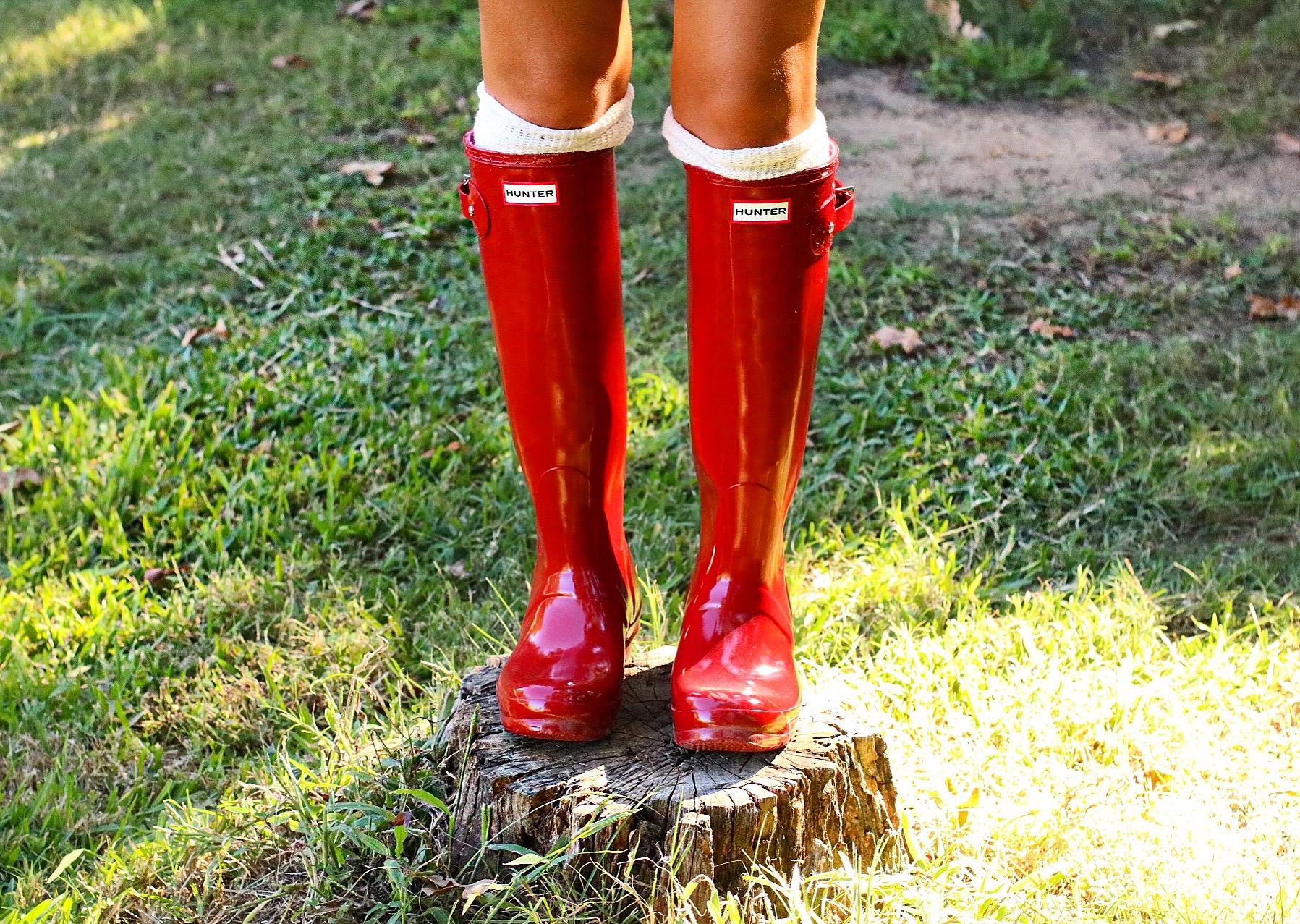 When you think of Hunter Boots, I'm sure your mind jumps to all of their different boot options because duh, Hunter BOOTS. They have super nice clothing options too though that I had never noticed before! I am all about layering, especially in the fall. So I was ecstatic when they sent me this vest as well!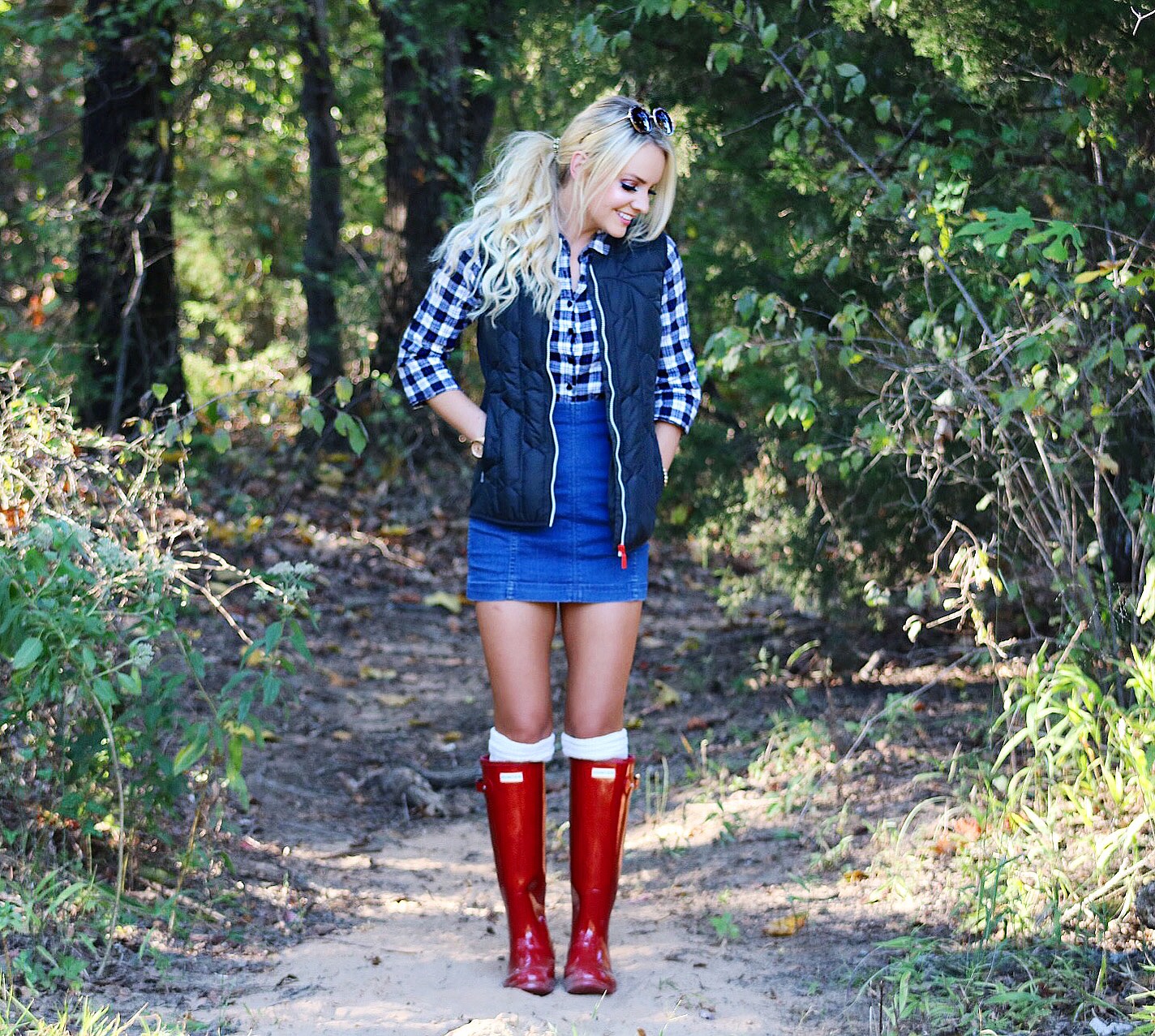 I got mine in navy blue but I linked a few of my other favorite colors here, here, and here!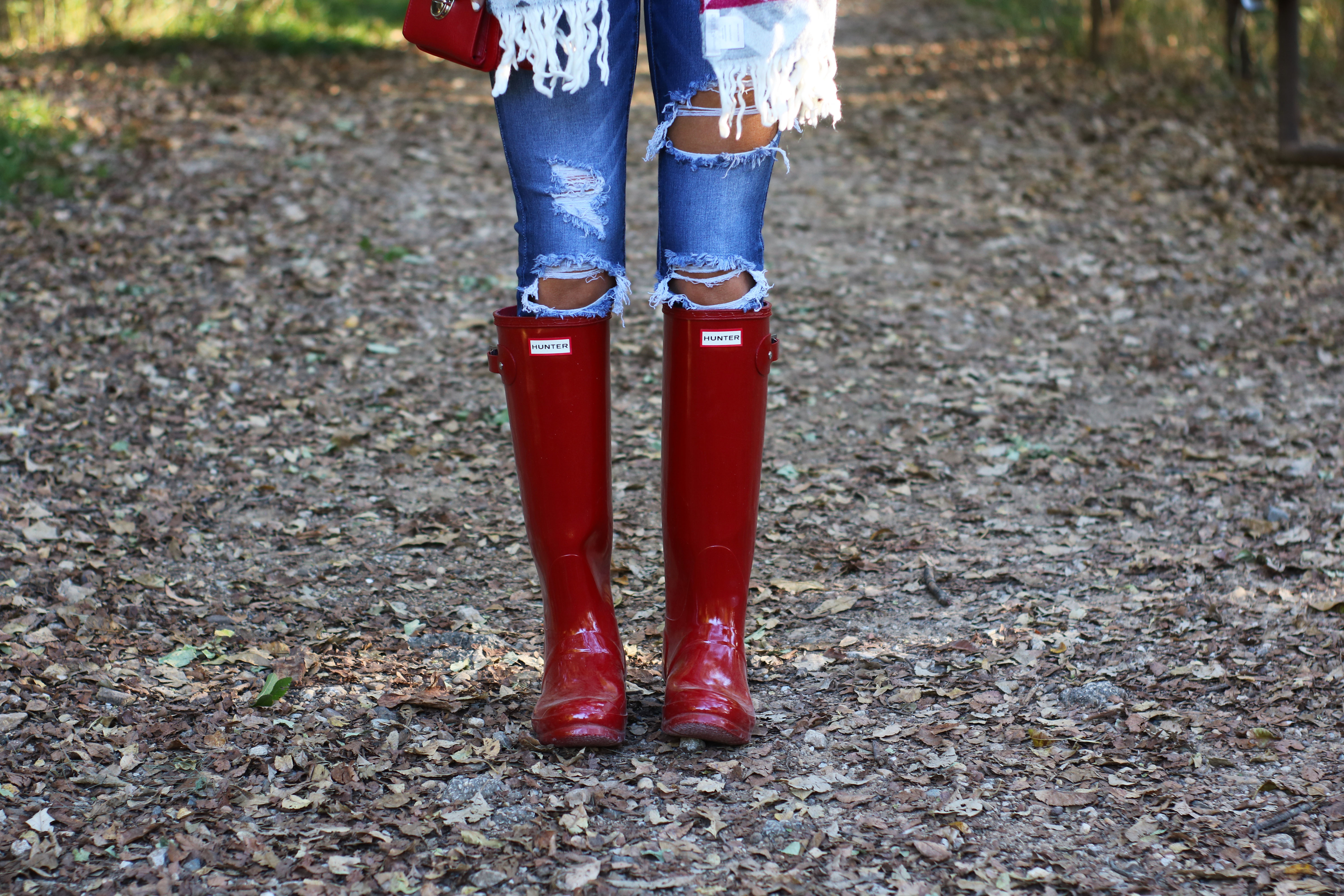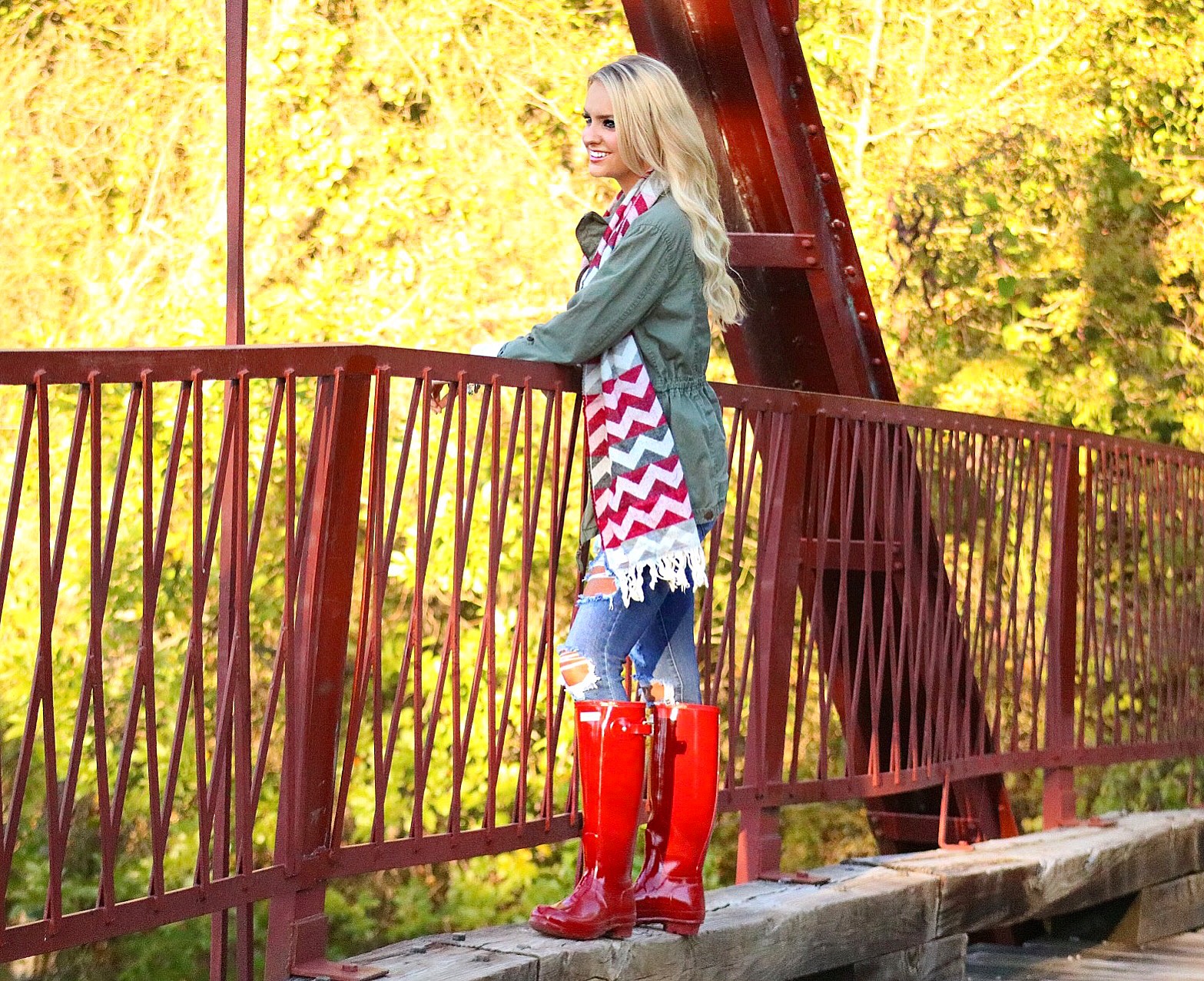 My favorite thing is how versatile and how many different settings these can be worn in. It's super easy to dress them up or down depending on what you're doing.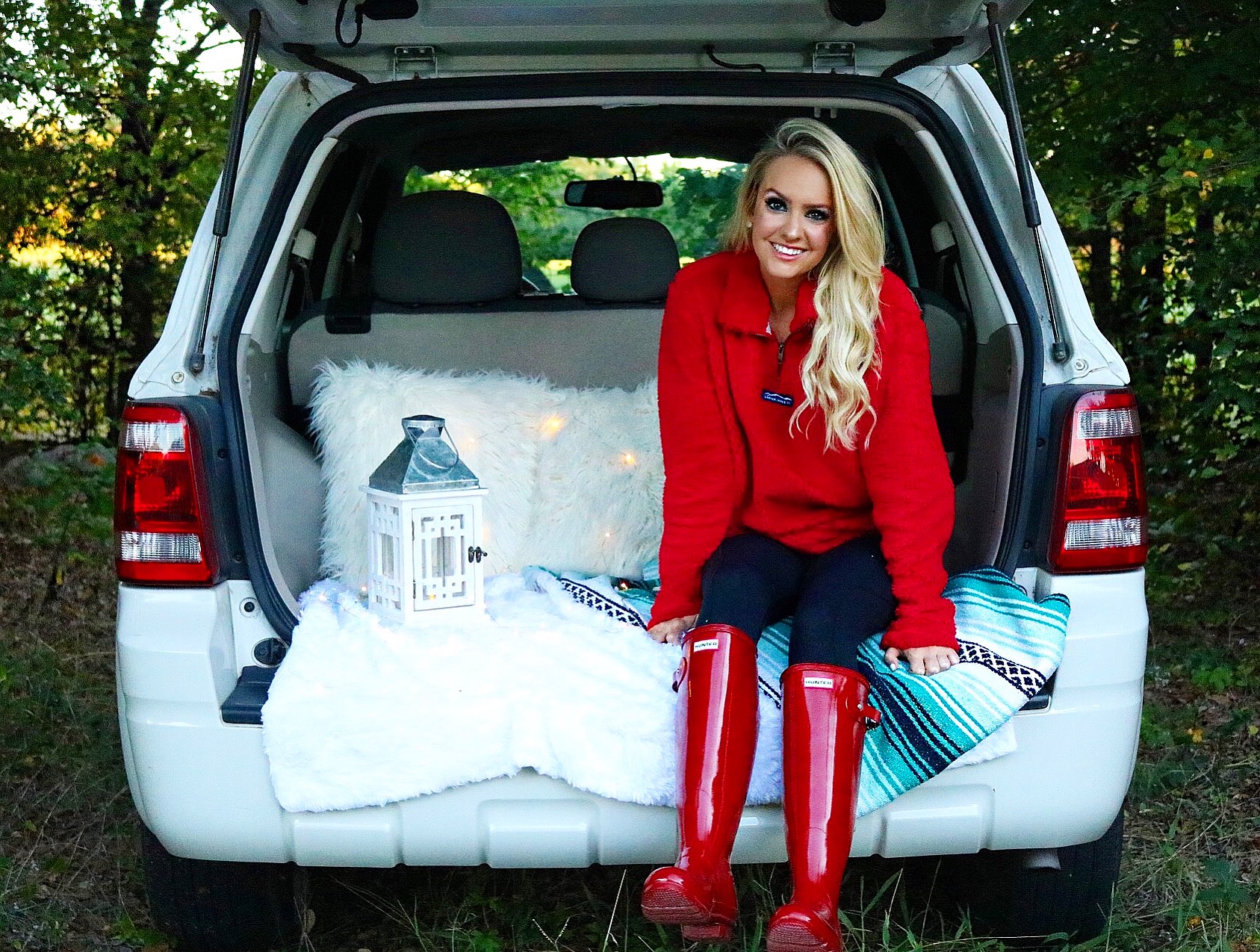 Here are a few other styles and colors I've had my eye on lately:
Women's Original Refined Quilted Gloss Rain Boots
Women's Original Refined Over The Knee Rain boots
Women's Original Tall Gloss Rain Boots
Thanks for reading! Also, if you're a student you can go to this link to get 15% off your order on their site!
(Post sponsored by Hunter Boots, all opinions are my own though.)