I don't know about you but I'm definitely ready for warmer weather. I have never been a fan of the cold unless it is accompanied by pretty snow, but that rarely happens here in Texas. Winter fashion had its place in my wardrobe, but I think it's about time it steps aside so we can welcome all my new favorite spring finds!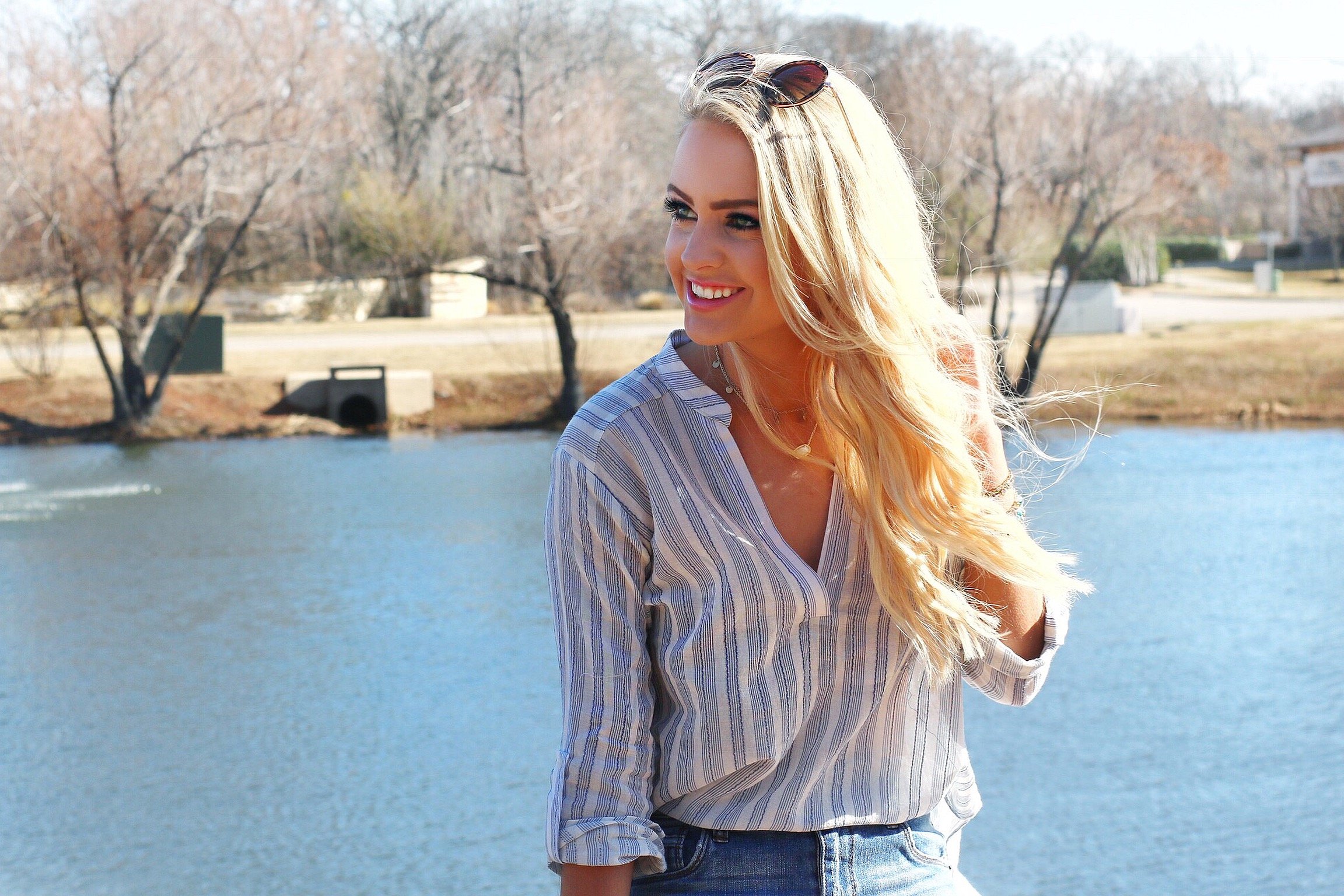 I went shopping at Nordstrom the other day and this top and pair of cutoffs were two of my favorite purchases of the day! I love how light and flowy the shirt is, it just screams beach day to me! It's a high-low styled shirt meaning it hangs lower in the back so I tucked the front in to emphasize that and also so it doesn't look like I have no pants on! Lol
The shorts are really flattering and the way they are frayed on the edges is super unique. You can never have too many classic denim shorts once that warmer weather rolls around and I'm super glad I added these to my collection!
What's your go-to spring fashion staple?!