One of my favorite things ever is finding cute new jewelry companies because you can never have TOO much jewelry, right ladies?! I was super excited when I heard about Radar Jewelry because all of their pieces are so cute and fit my style perfectly!
Anyone who knows me knows that I am all over gold jewelry. Seriously, I can't get enough! They sent me the Roxi Choker and it is such a good addition to my choker collection. It's ONLY $14 (steal!) and even comes in silver if you're not one of those gold obsessed girls like me 😉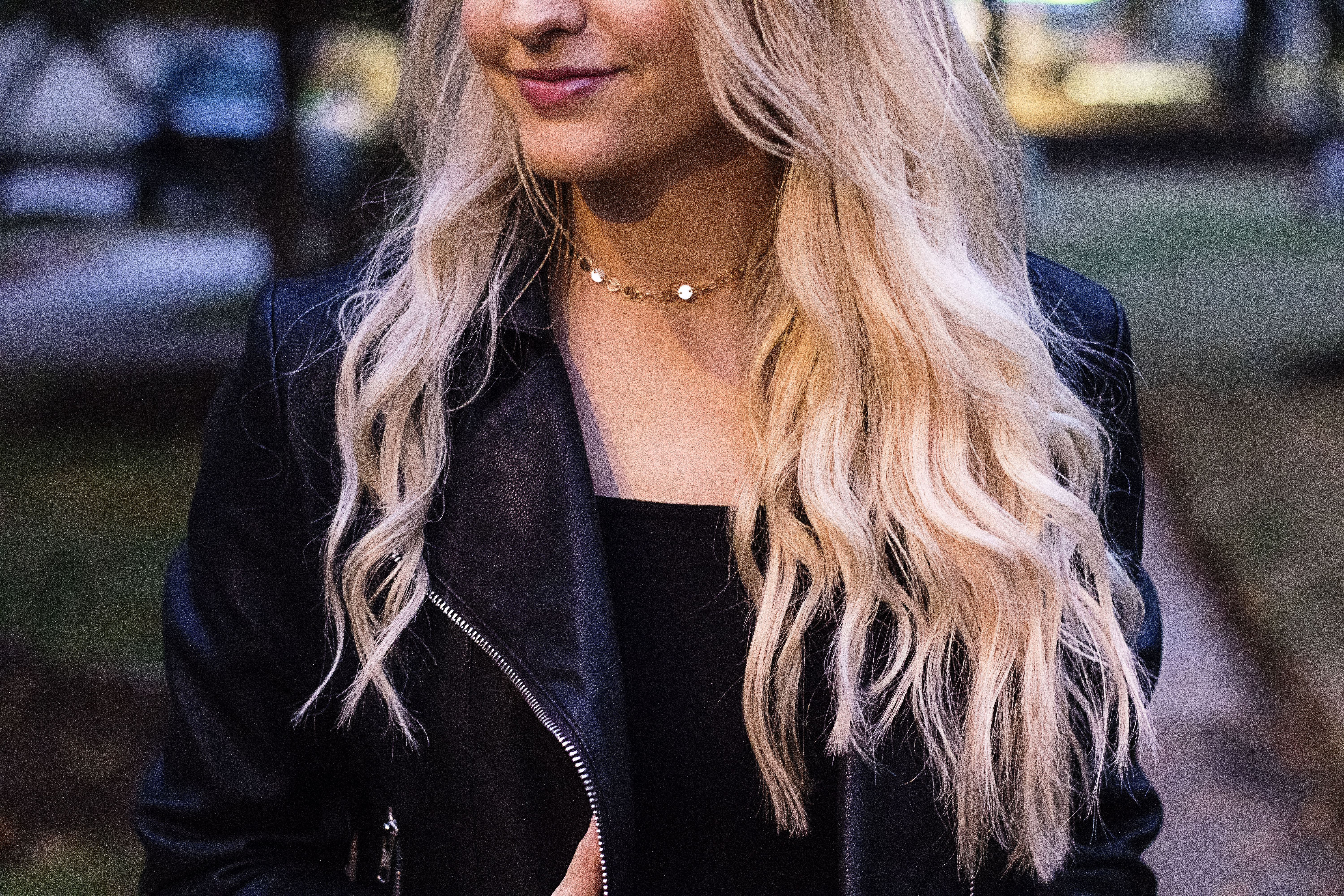 I love simple pieces like this choker that you can layer, dress up or dress down, or wear just to add a dainty touch if that's all you need. I love pairing gold jewelry with an all black outfit or a leather jacket to add a girly vibe back to the look.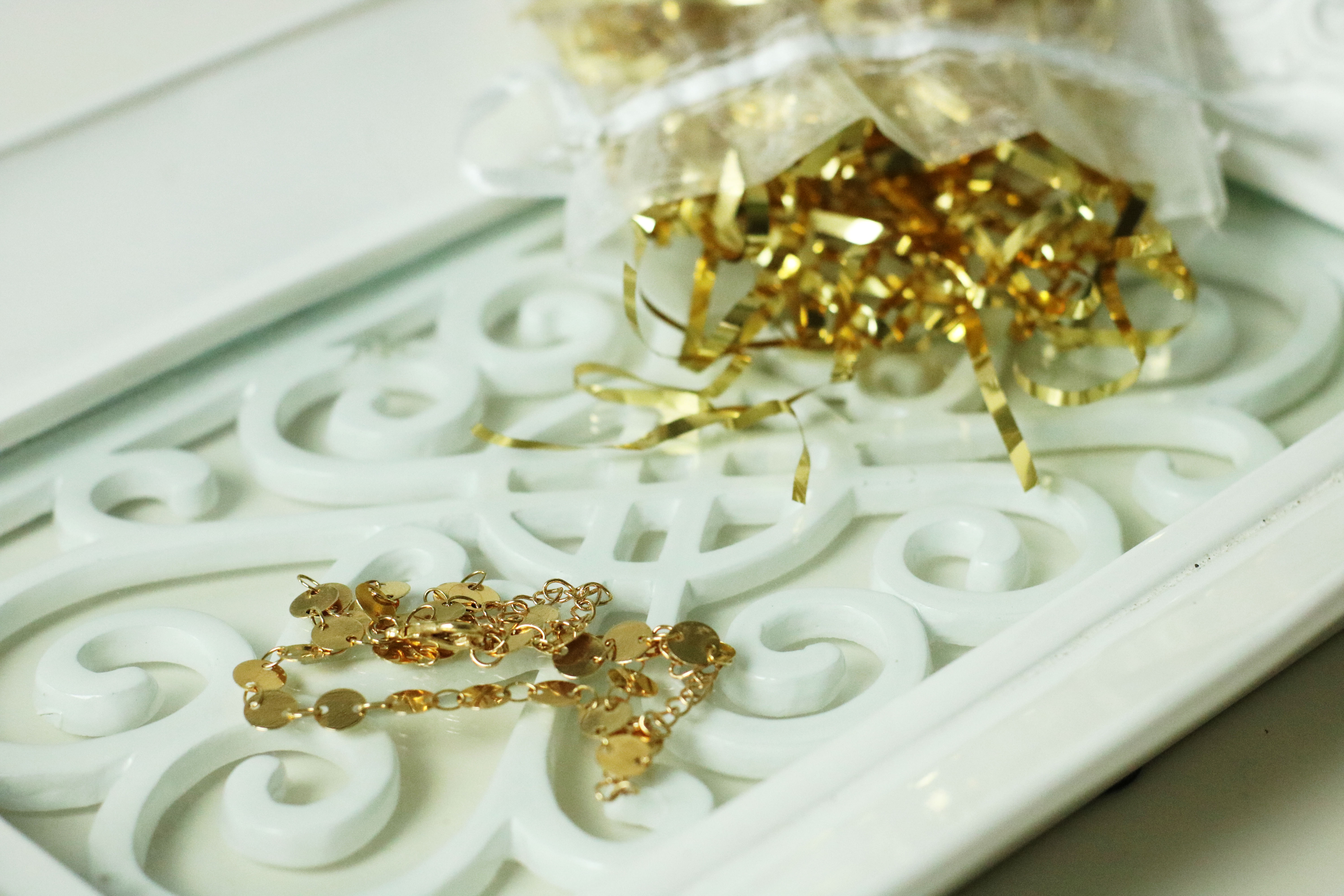 I went out the other night and knew I wanted to keep the outfit comfy, yet stylish. I paired a pair of black jeans with an OTS black top, then threw on a leather jacket. In order to add the pops of gold I love so much I wore my favorite loafers, this Gucci dupe belt, then my choker from Radar Jewelry to top it all off!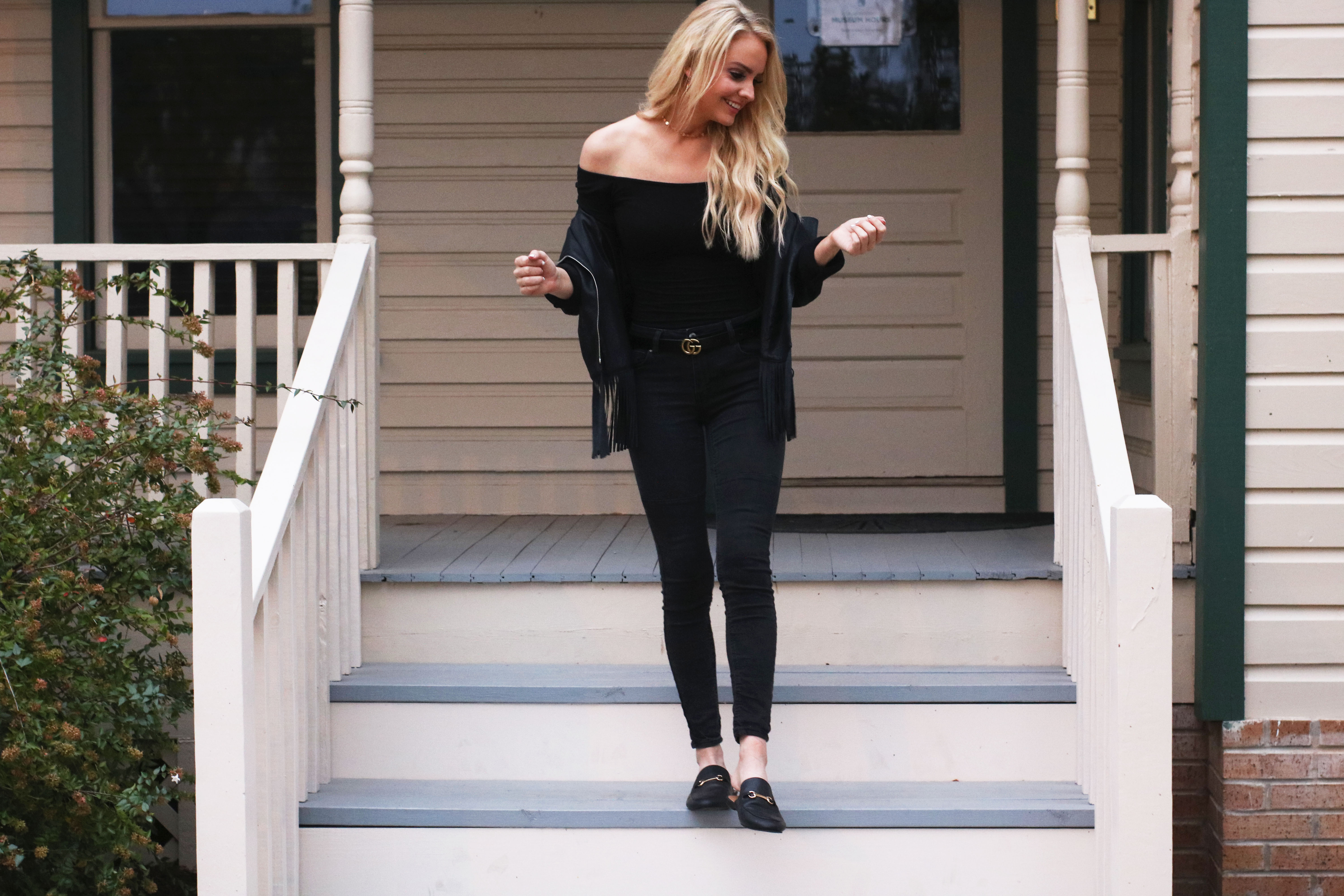 Below I've linked their site with some of the other pieces they offer that I know you'll love! And guess what?! I have a discount code for you to use!
You can use the code 'MEG15' for 15% off your order! 🙂