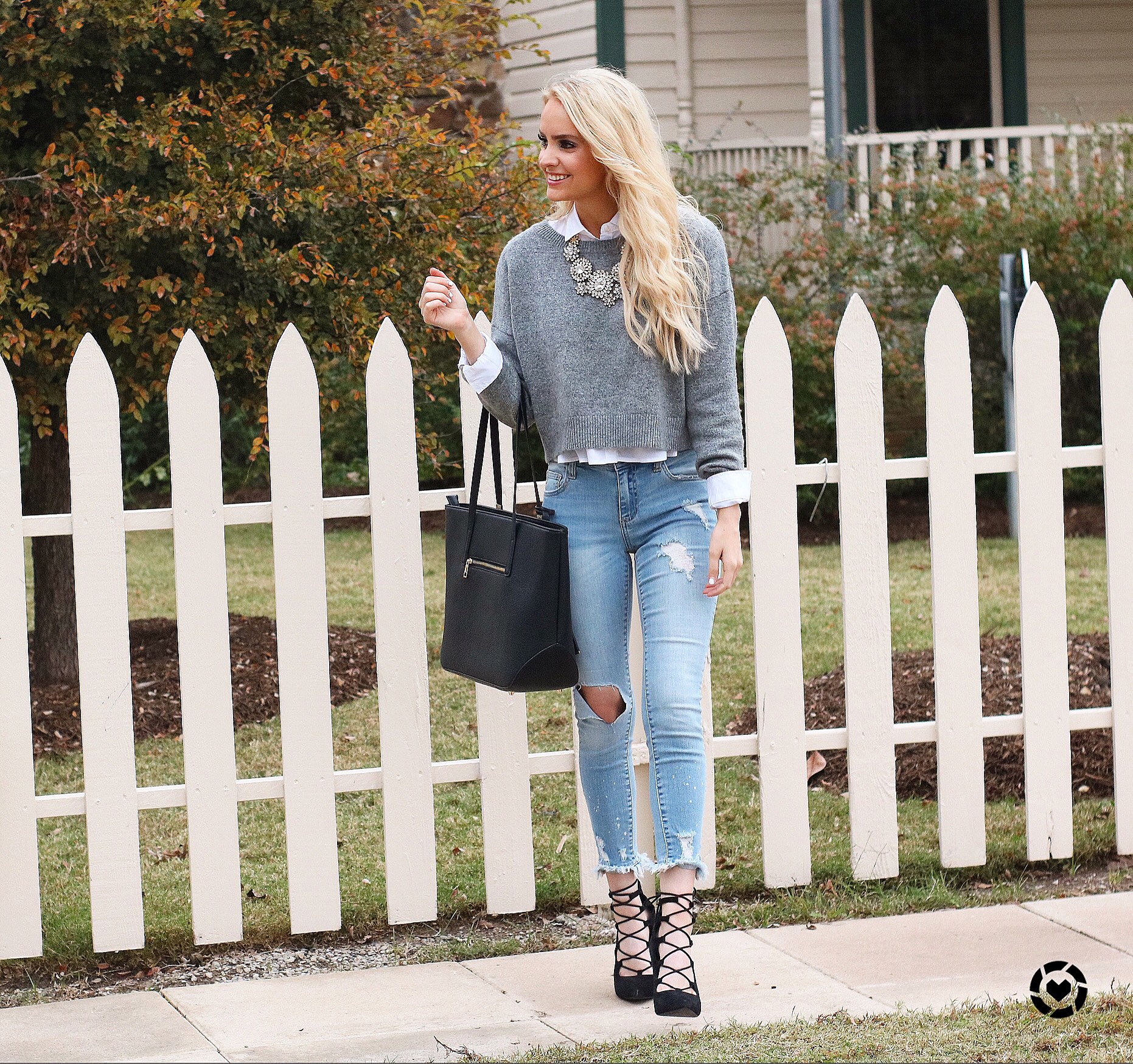 This semester has gone by so fast, how is it already December?! I'm not complaining though, I've been waiting forever for this time to come. There are only 14 days, I repeat 14 DAYS until I graduate! My excitement is out of this world.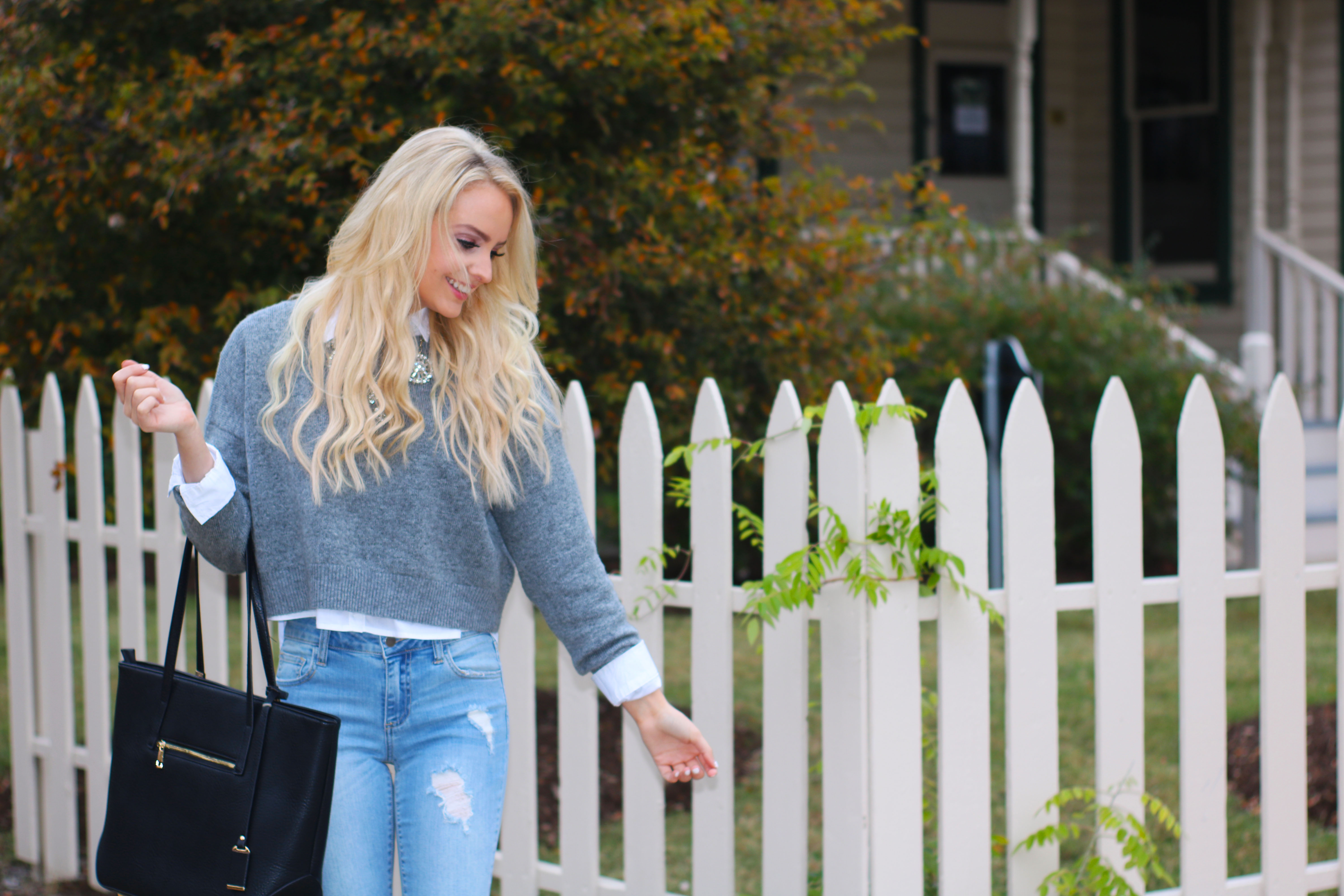 Only a few more weeks until my internship with the Northern Texas PGA comes to a close and I get to be done with school for forever. I'm so grateful for all of the opportunities I've had these past four months. December is going to be a very eventful month and I can't wait for what the future holds! Time to take on the big girl world! *fingers crossed*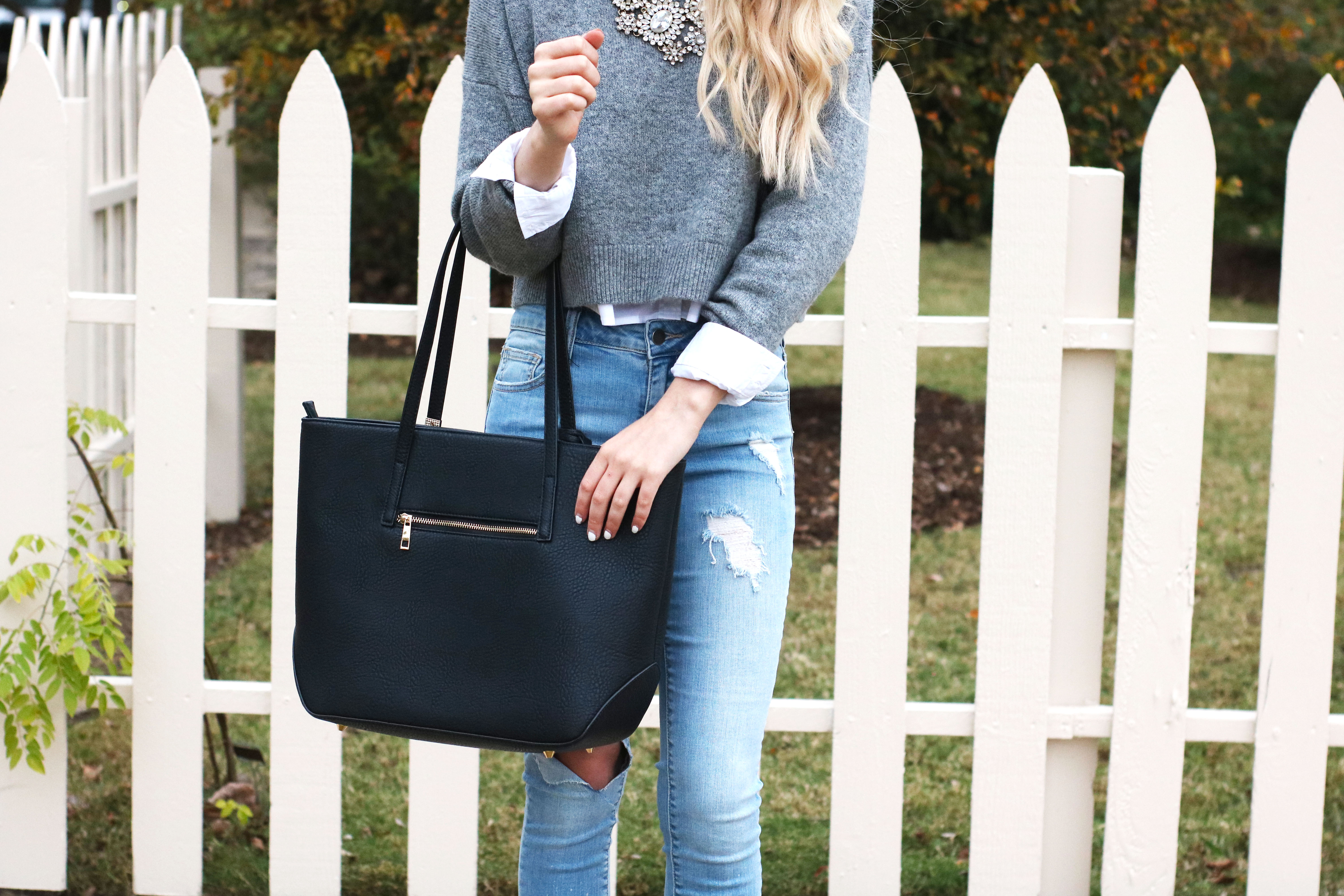 I am the first to pull out all the bright colors and patterns to create a fun outfit but lately I've been loving neutral colors and sticking to the basics. I love how simplistic and classy white, black, and gray are when combined.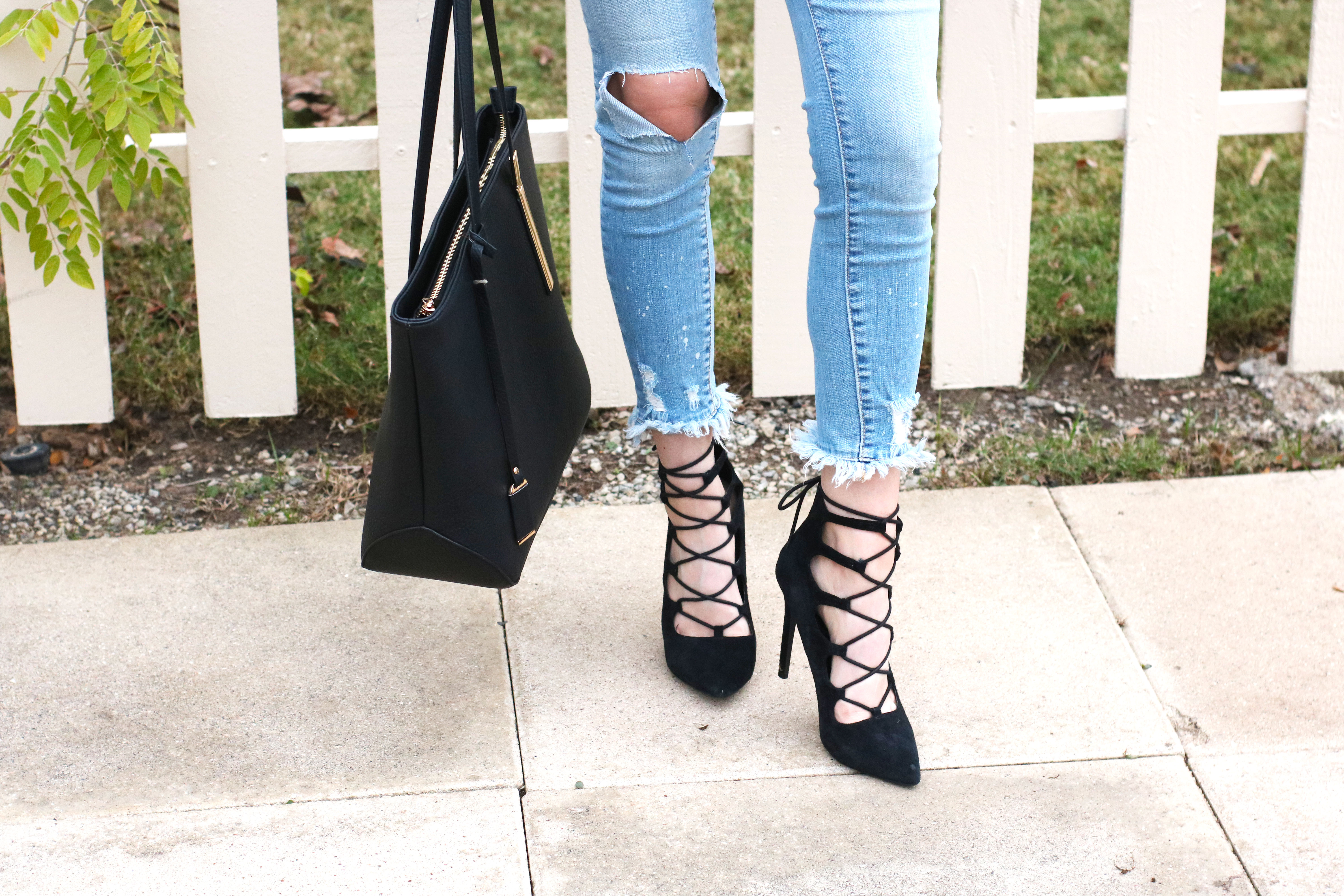 Ripped denim and heels have been one of my go-to duos, I love how you get a girly and edgy feel all at once. These heels will forever be a fav of mine, how cute is that lace up tie?! I had to walk through a field to get to this spot to shoot, the sinking in these was real. Ladies, you know what I'm talking about haha!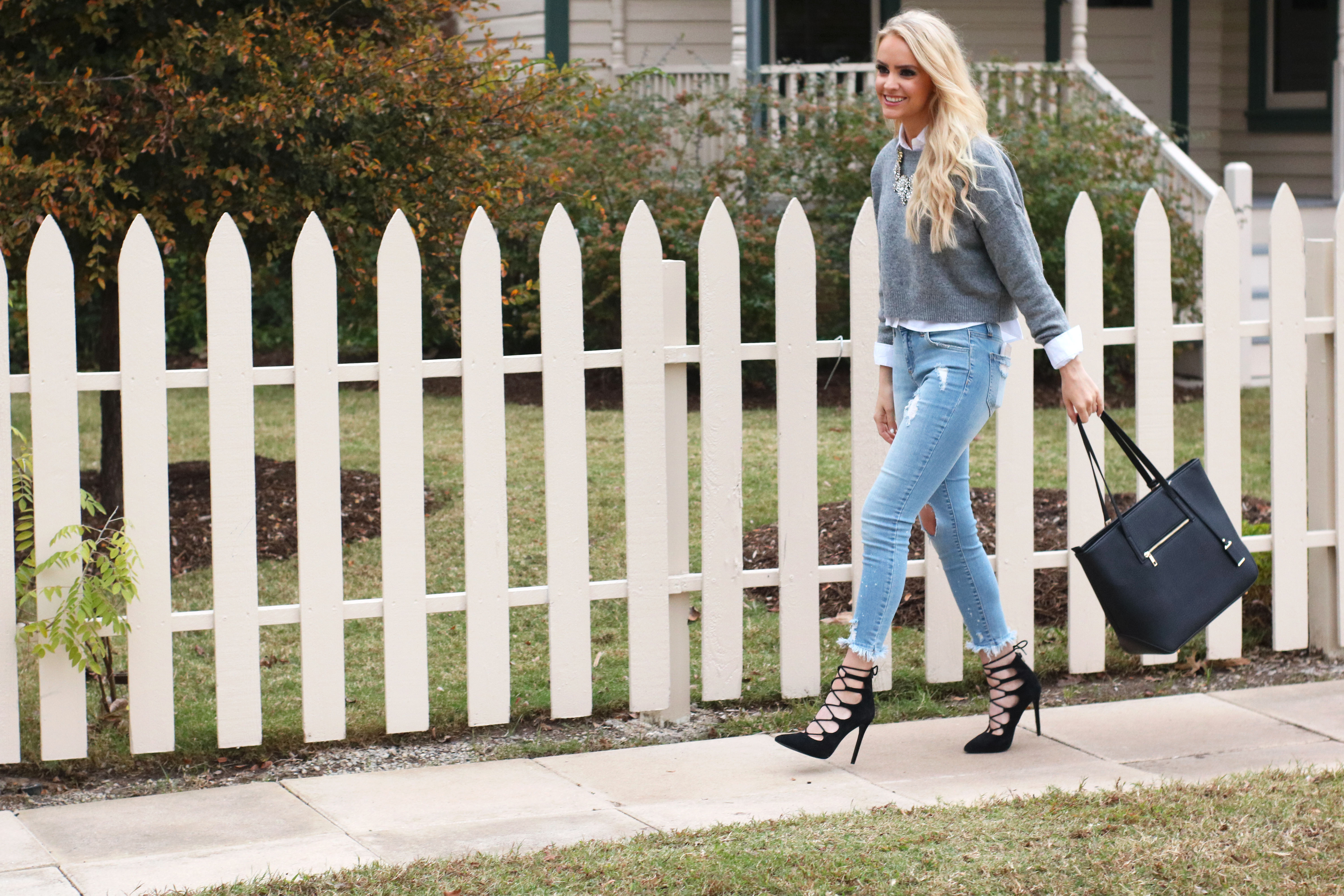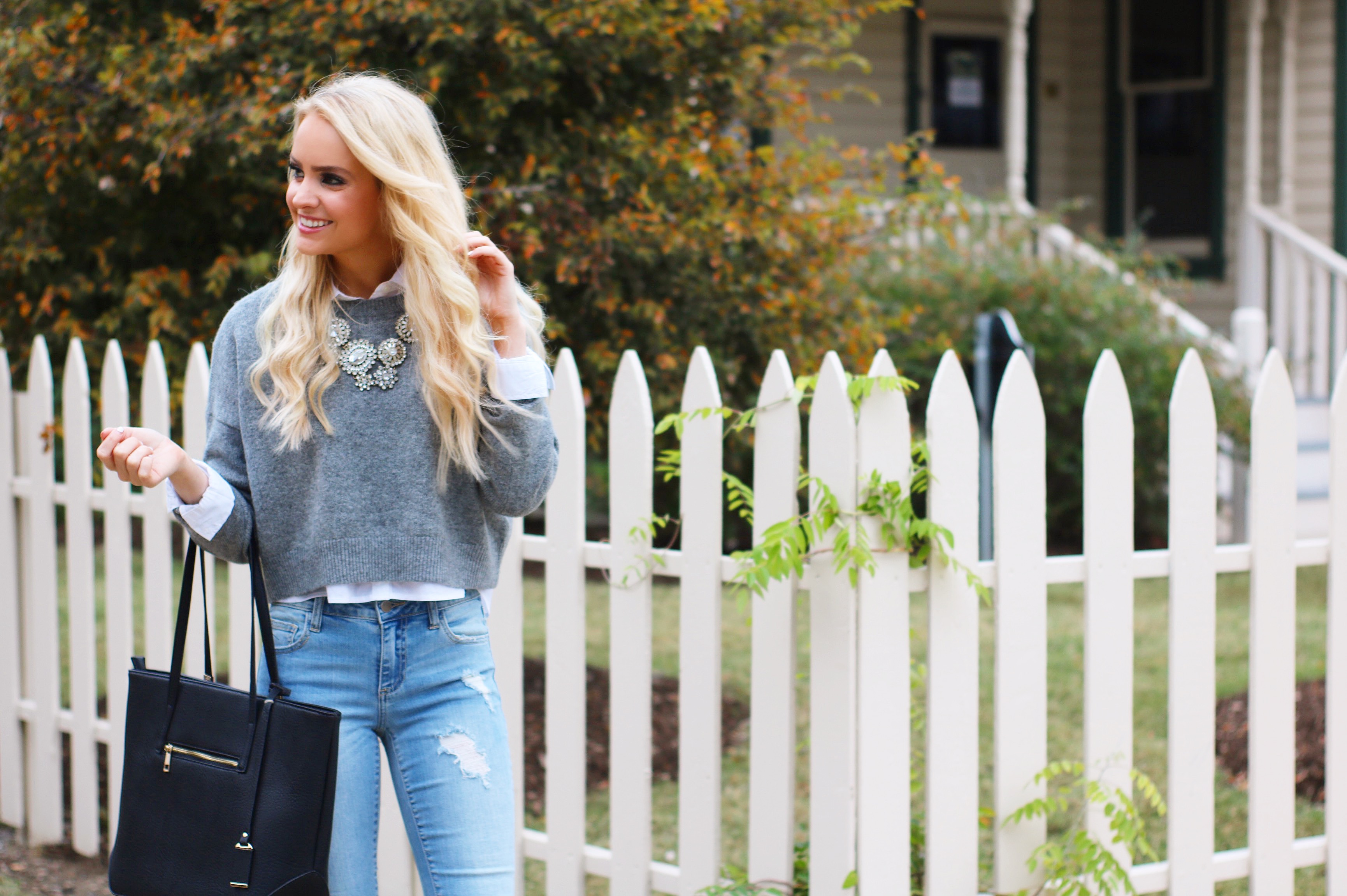 I have a Christmas tag coming next week with some of my favorite bloggers AND a room tour, so stay tuned!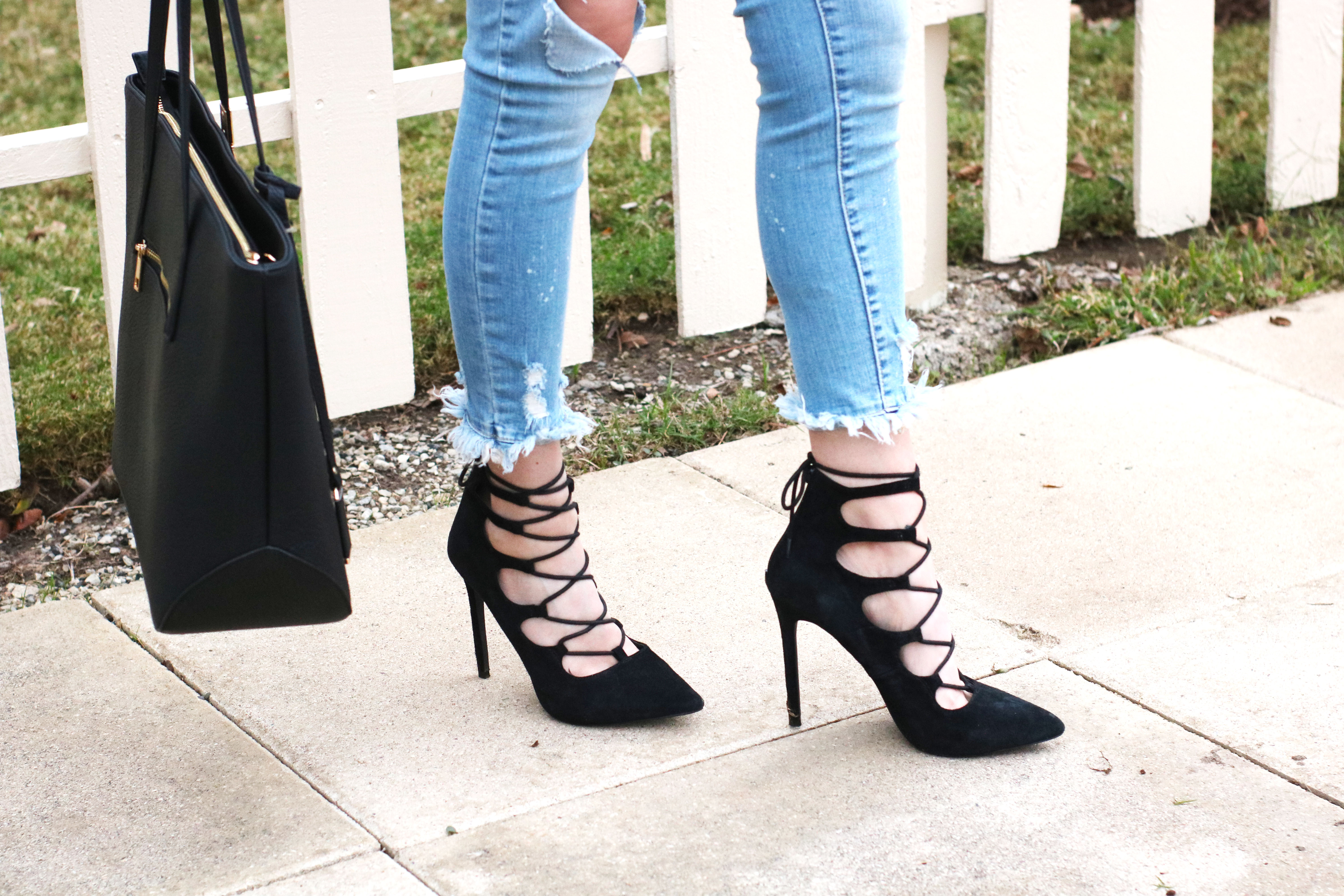 Thanks for stopping by my little corner of the internet, it means more than you know! Until next time! 🙂