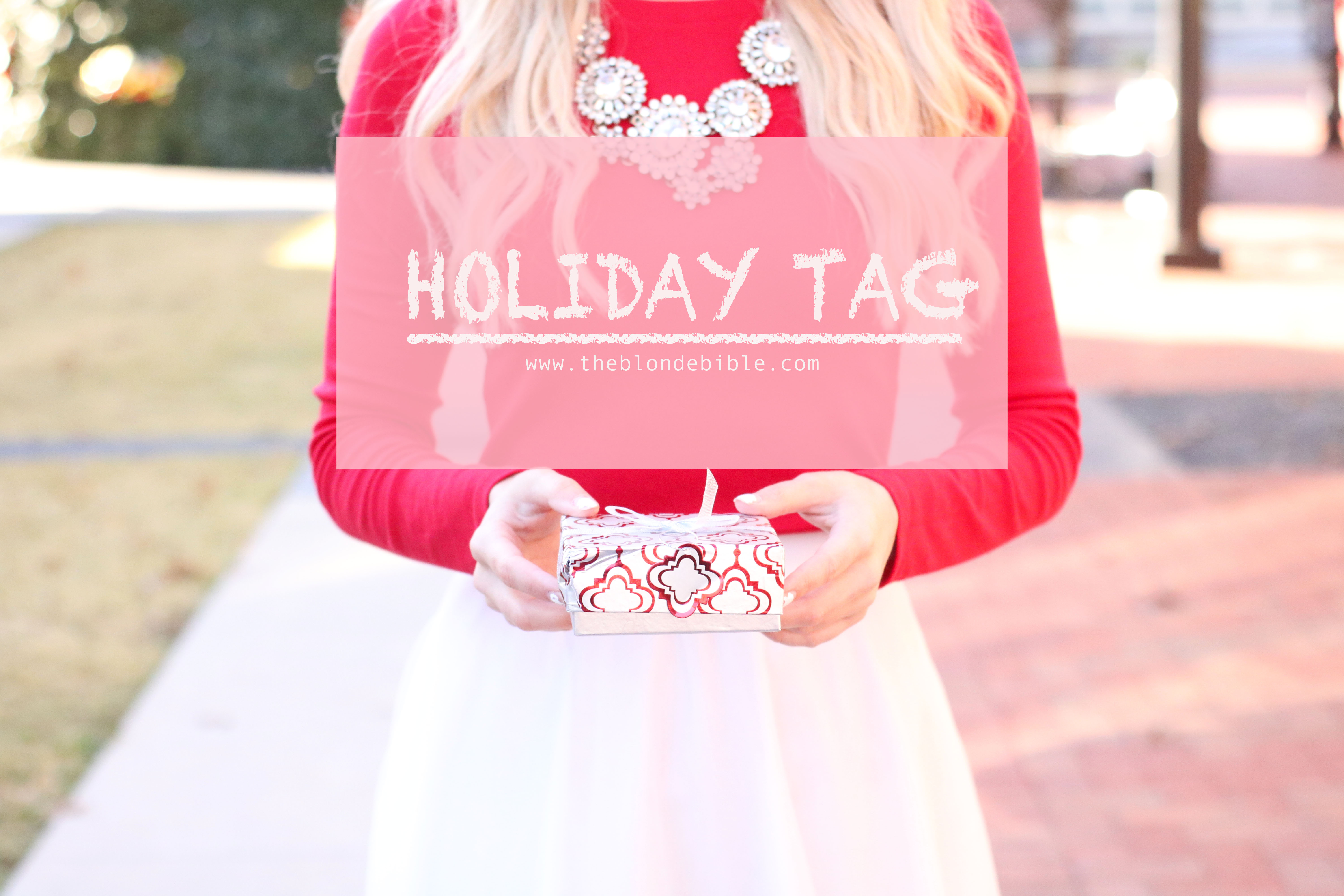 I've teamed up with some of my favorite bloggers to do a Winter Tag. It's basically like a get to know me tag: holiday edition, fun right?! I think posts like these are so fun to read because it allows you to actually get to know the person behind the screen a little better rather than just finding out what their favorite pair of booties are at the moment! So let's jump right in!
1. What's your favorite holiday tradition?
Christmas has always been my favorite holiday! Growing up there were a few different things I always looked forward to once Christmas started to approach. On Christmas Eve we were always allowed to open ONE gift, which was always fun but frustrating for a nosy kid like me who wanted to open ALL the gifts!
The other thing I looked forward to on Christmas Eve as a kid was tracking Santa! Do y'all remember how the news would always have a segment where they would show a clip of Santa's sleigh and tell you where he was in the world? That was SO FUN to watch, tell me I'm not the only one who did that?! Haha
2. What is your favorite go to Winter lippie?
Although a bright red lip is classic for the holiday season, this year my go-to has been the Revlon Balm Stain in 001 Honey Douce.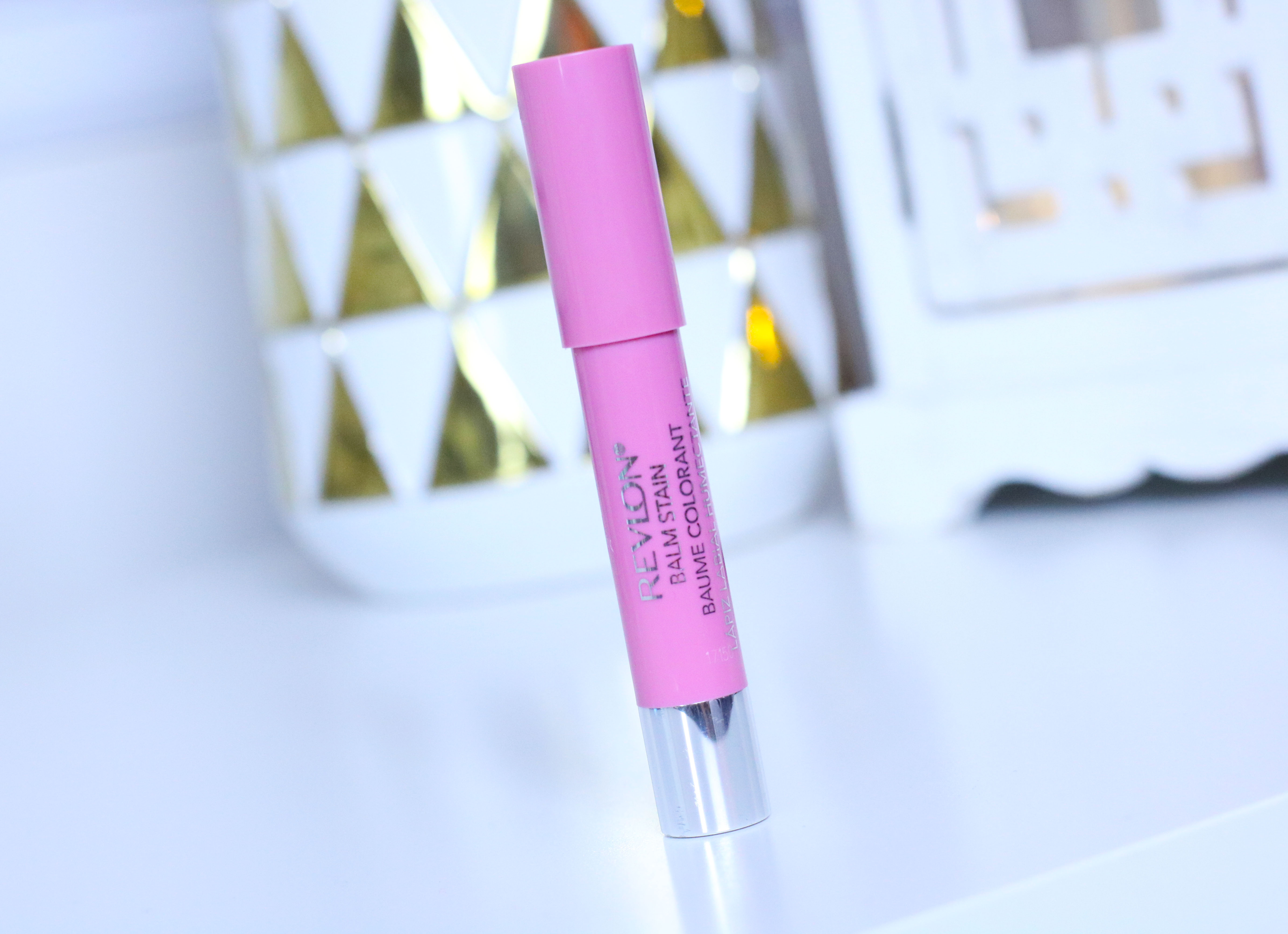 It's perfect for everyday and doesn't have that drying effect like some lipsticks can have. I've already repurchased it four times over the past few months if that tells ya anything!

3. What is your favorite winter candle?
I'm usually ALL about Bath & Body Works candles, especially in a pumpkin or vanilla scent but this year I've changed it up. I was at Target the other day and came across this Caramel Latte candle and it smelled SO GOOD!
I've been burning this one like craaaazy!

4. What is your go-to winter fashion trend?
You can't go wrong with a blanket scarf or a pair of OTK boots! Those will always be two staples I can't get enough of. I just got these Lynx Stretch Over the Knee Boots in Charcoal Faux Suede. They are 40% right now making them only $60! I can never find OTK boots that stay up on my legs. They always slide down but this is the first pair I've tried that actually stay up! Happiest girl ever!

For a more glam holiday look I am also loving tulle skirts and heels this season! Love how girly it is, and if I could run around everyday in a tulle skirt I totally would!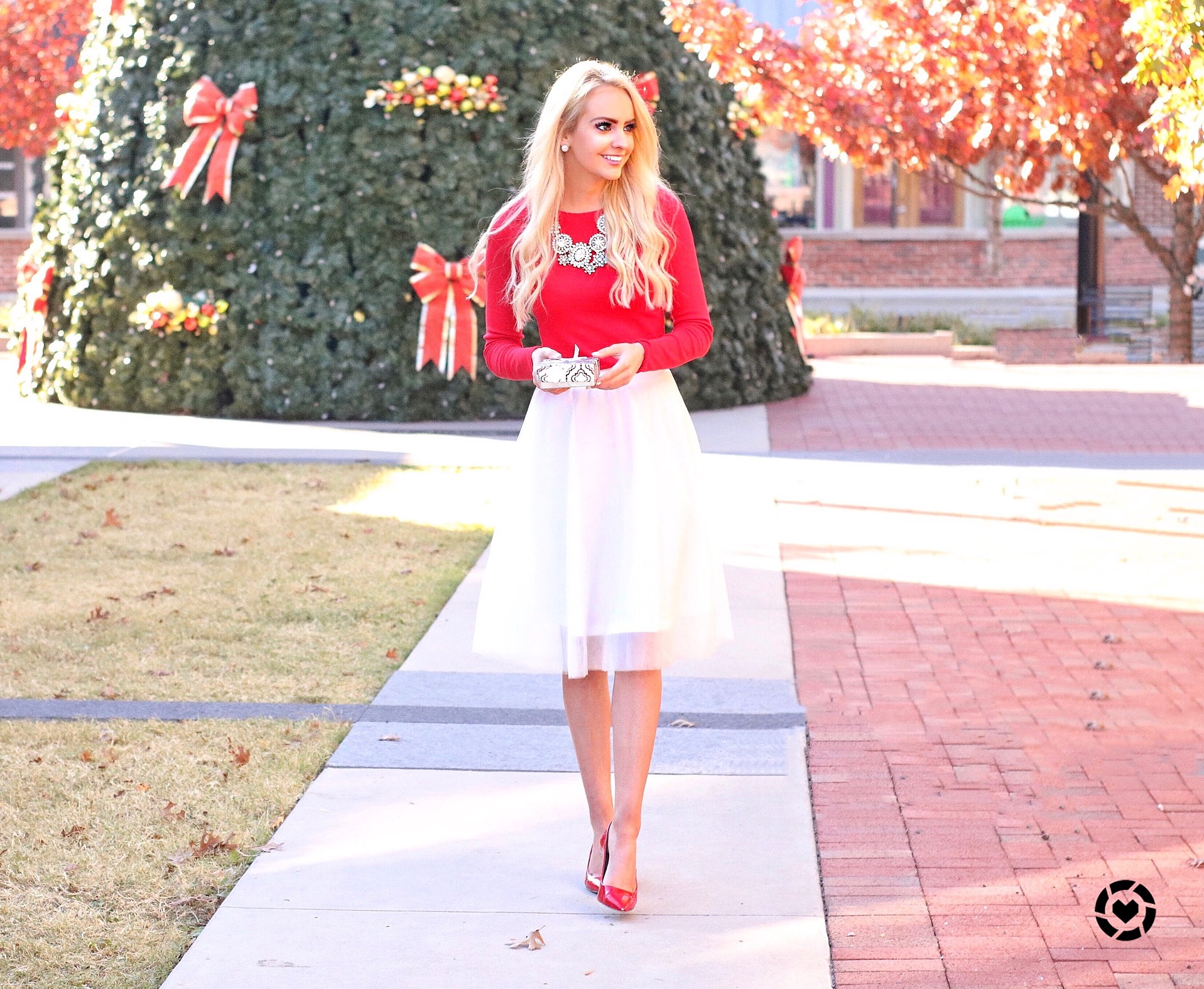 5. What is your all time favorite holiday movie?
Definitely A Christmas Story! I can not even tell you how many times I've seen it over the years but it never seems to get old! Whenever they play the marathon for 24 hours straight I will literally sit there and watch it over and over haha!
6. What is your all time favorite holiday tune?
Okay, some people call me the Grinch for this, but I don't like Christmas music. It drives me crazy! If I had to choose anything Holiday-ish can I choose Taylor Swift's Christmas music? 'Last Christmas' is my jam!
7. Do you prefer to travel or stay home for the holidays?
Typically we always stay home but I'm definitely not opposed to travel!
8. What is your favorite winter skin care must have?
Y'all already know I love my face masks all year but there's something about the winter that makes them even more of a necessity! I love Origins Charcoal Mask and have been using it for as long as I can remember. I also tried this Que Bella Relaxing Aromatherapy Mask from target recently and it's become a new fav! Def recommend.

My skin is combination so when it's dry I use the GlamGLow Thirsty Mud Hydrating Treatment. Recently it has been making me too oily though throughout the day so I changed it up!

Lately I've been using the Elta MD UV Elements moisturizor instead and my makeup has been staying on SO much better and doesn't make you oily whatsoever. Plus, it has SPF 44 so there's another bonus! I got mine at my Dermatologist but they also sell it at Wal-Mart!

9. What is your favorite winter hair care product?
Winter can be tough on your hair making it more dry and frizzy than in the warmer months. My holy grail products are Redken Frizz Dismiss (plus it smells SO SO SO GOOD!), and HerStyler Hair Serum.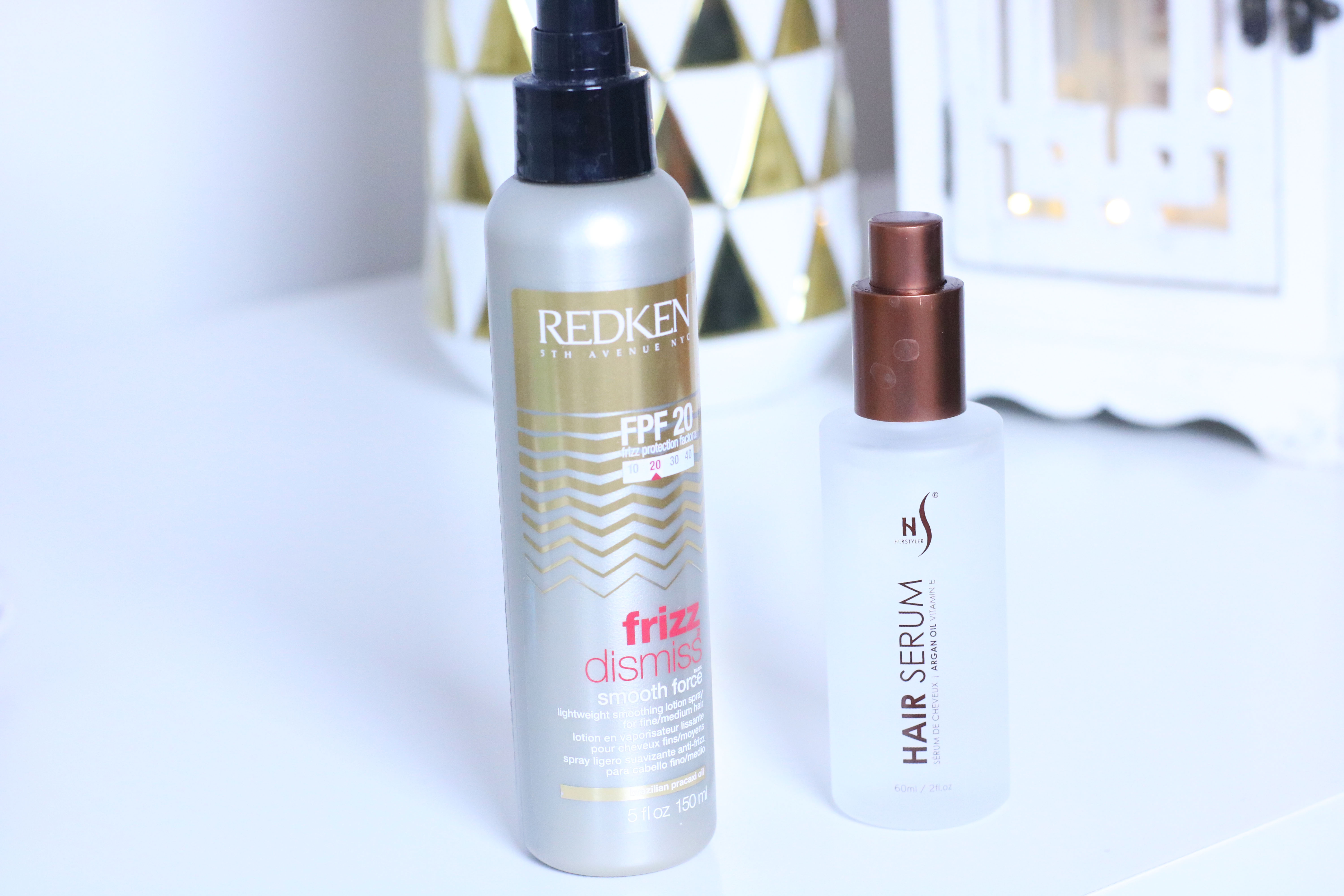 10. What is your favorite winter activity?
Can avoiding winter activity count? Haha I hate the cold!
My favorite thing would have to be going and looking at Christmas lights! Especially finding those houses that have the music synced up with the lights. Never gets old.
11. What is your favorite must have winter beauty product?
Everything that I've listed above would be my beauty favs! I also love my Tarte Amazonian Clay 12-hour blush in 'Paaarty.'

12. Do you love or hate the snow?
I love it for a split second for photo ops and how pretty it makes everything! Then I am over it real fast once the cold begins to set in. Plus, people in Texas lose all sense when it comes to driving in the ice and snow which isn't fun!
13. What is one item on your wish list this year?
Now that I'm about to graduate and have more time I really want to start filming youtube videos again! I have box lights but really really really want to get a ring light because I think it makes videos look so much better!

14. What is your favorite holiday treat?
What ISN'T my favorite holiday treat is the better question.
15. Do you finish your holiday shopping before December or are you a last minute shopper?
Totally a last minute shopper! Last year I was even scrambling to finish my shopping on CHRISTMAS EVE which was an interesting feat since many places had already closed!
Now I nominate these bloggers to take on this Winter Tag:
Celeste from Lace & Sparkles // Instagram
Anita from Styled by Anita Ford // Instagram
Ashley from Joyfully So // Instagram
Nicole from Nicole in Every Colour // Instagram 
Julie from Ginger Photog // Instagram
Be sure to check these girls out and get to know a little about them too!
Thanks so much for reading and Happy Holidays!