If we're being honest, I bought this skirt back in October when I planned on being an alien for halloween (you're never too old for halloween, right?! 😉 I never thought that I'd have anything to wear this skirt with again but then BAM. I threw this little number together and I kind of dig it.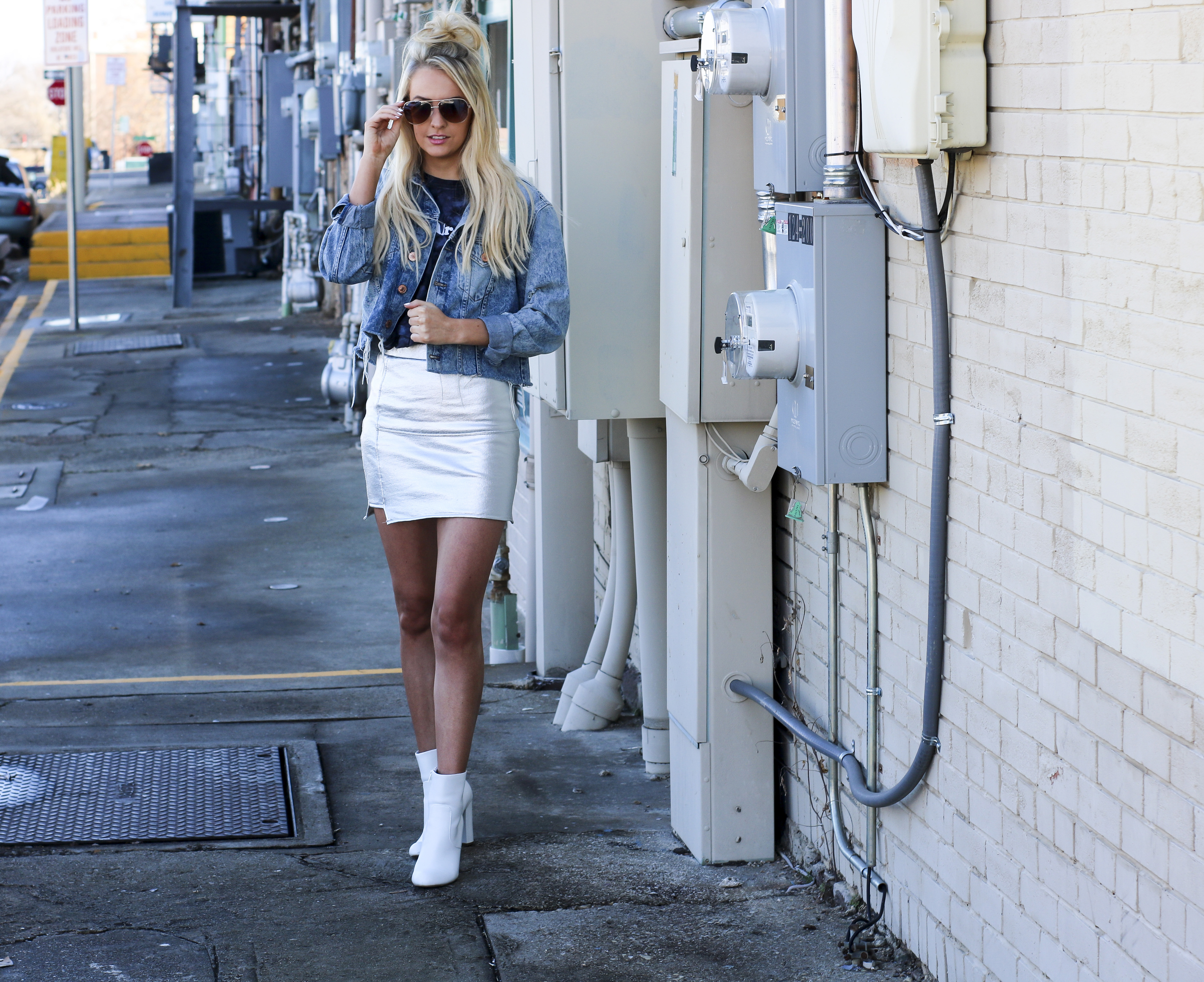 I got these white booties at Target and have worn them with almost anything and everything since! Plus, they are super comfy, which is sometimes hard to find when it comes to booties! #WINNER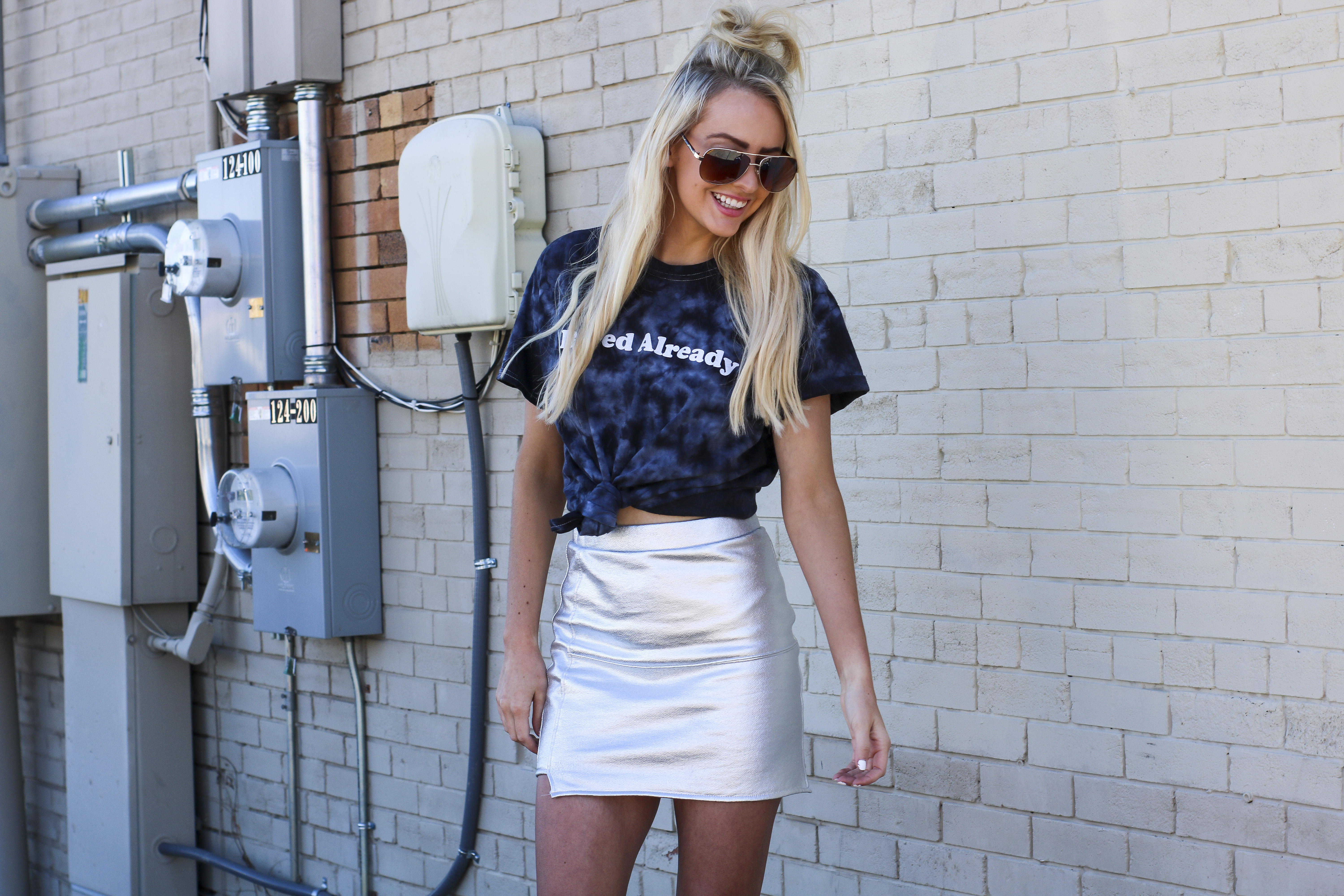 Graphic tees have also been a go-to for me recently. I love how they can dress down an outfit while still keeping it cute! I found this "Bored Already" tee at a local thrift shop for a few bucks! (Thrifting is literally one of my favorite things ever to do!) It was a little too big so I went ahead and tied it up to give it a more flirty feel.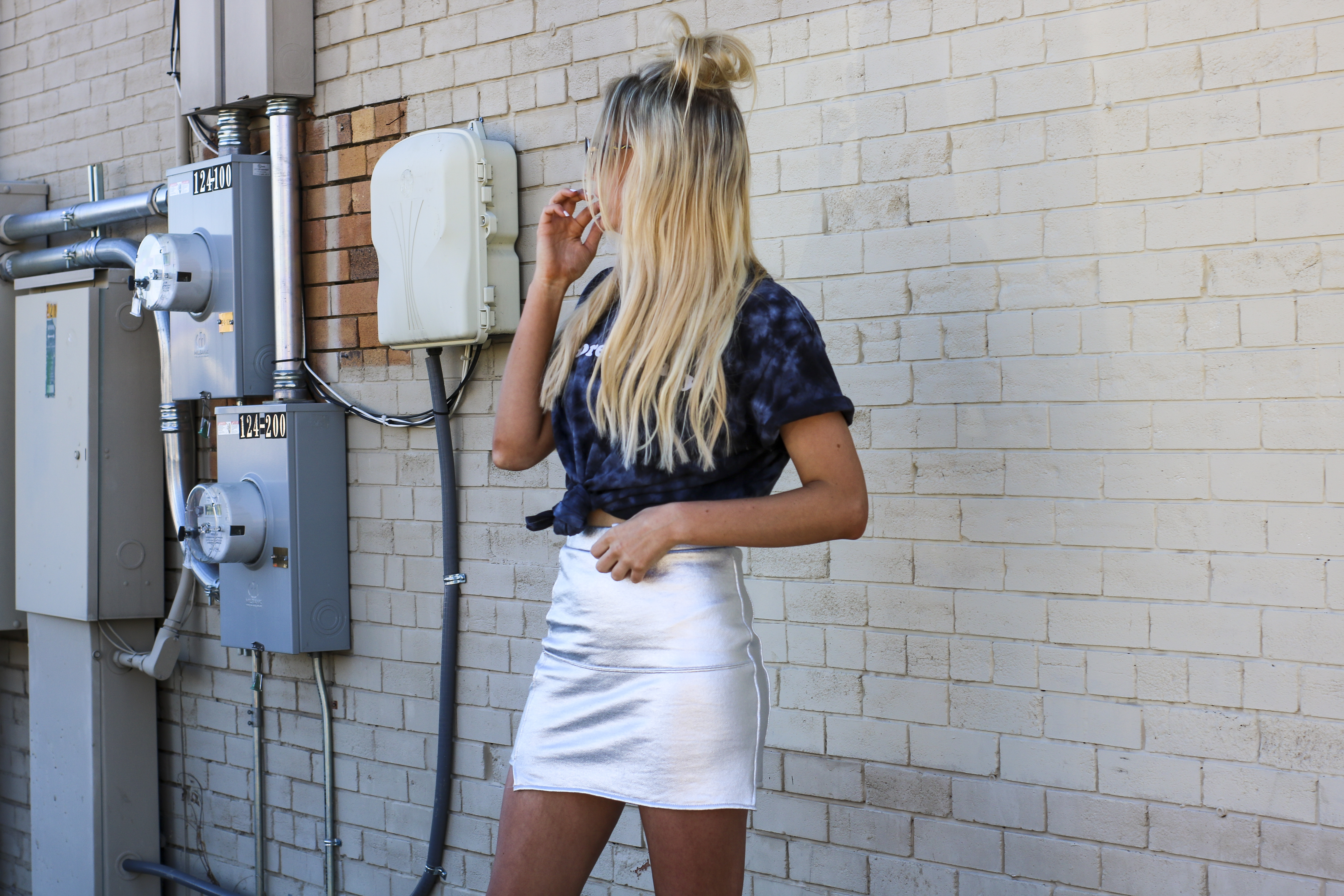 This hair-do is called: "Let's roll out of bed and call it a day." Tutorial coming soon 😉 JUST KIDDING.
I did not feel like doing my hair at all this day so this was the result of that and I really like it! I think it goes good especially with grungy, street style type looks where you don't necessarily need to be perfectly put together. Messy buns for the win! My hair is super thin so I just teased that top section to give it a little more oomph! before putting it up in the bun.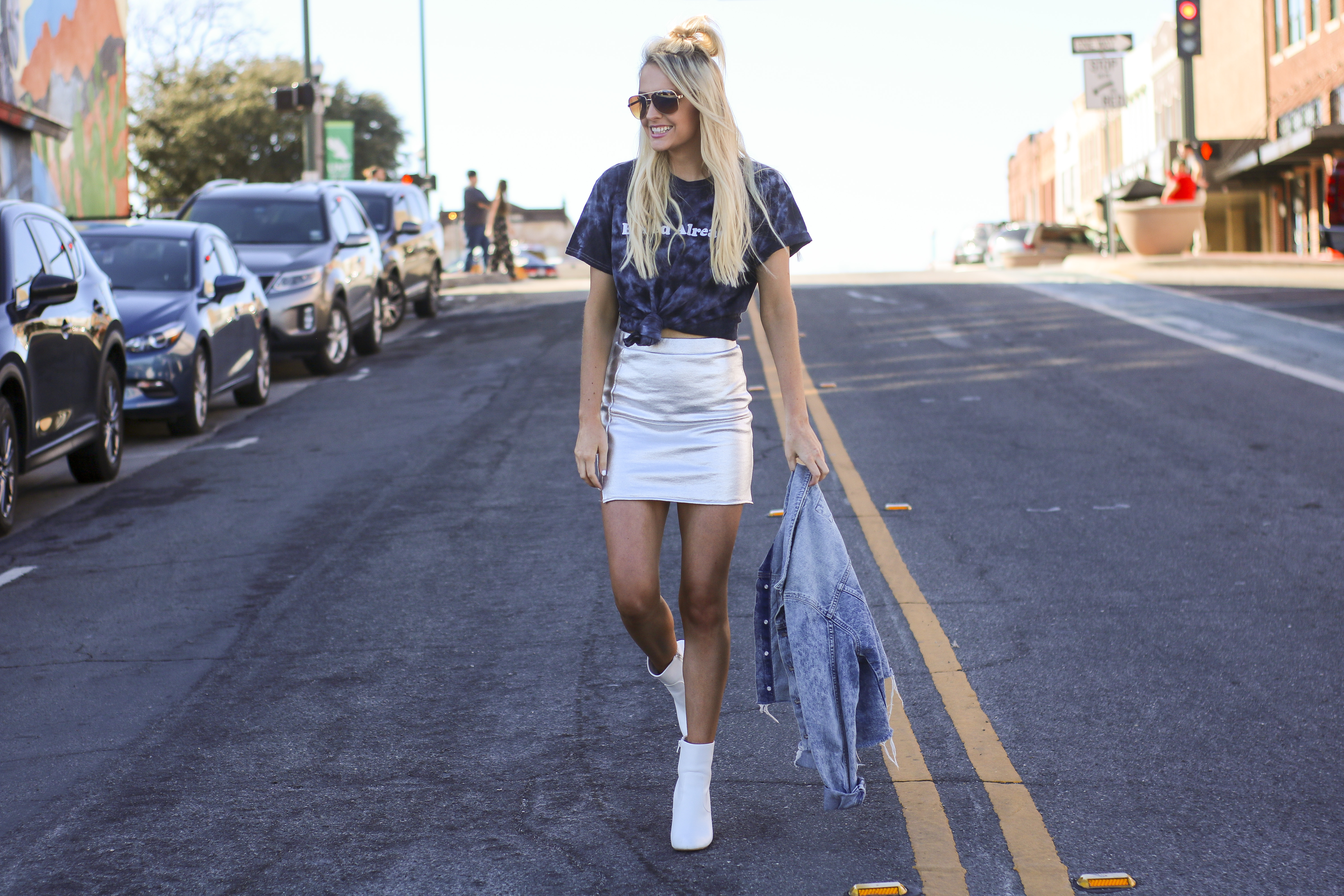 Like I said before, I got this skirt back in October from Forever 21 and haven't been able to find it online to link for y'all! I did find a similar one from Macy's though that I linked above. I recommend trying to find a dupe in store though at either Forever 21 or Charlotte Russe because it will most likely be half the price 🙂 I also got this distressed, cropped, denim jacket at forever 21 but haven't been able to find that online either! These websites be slacking!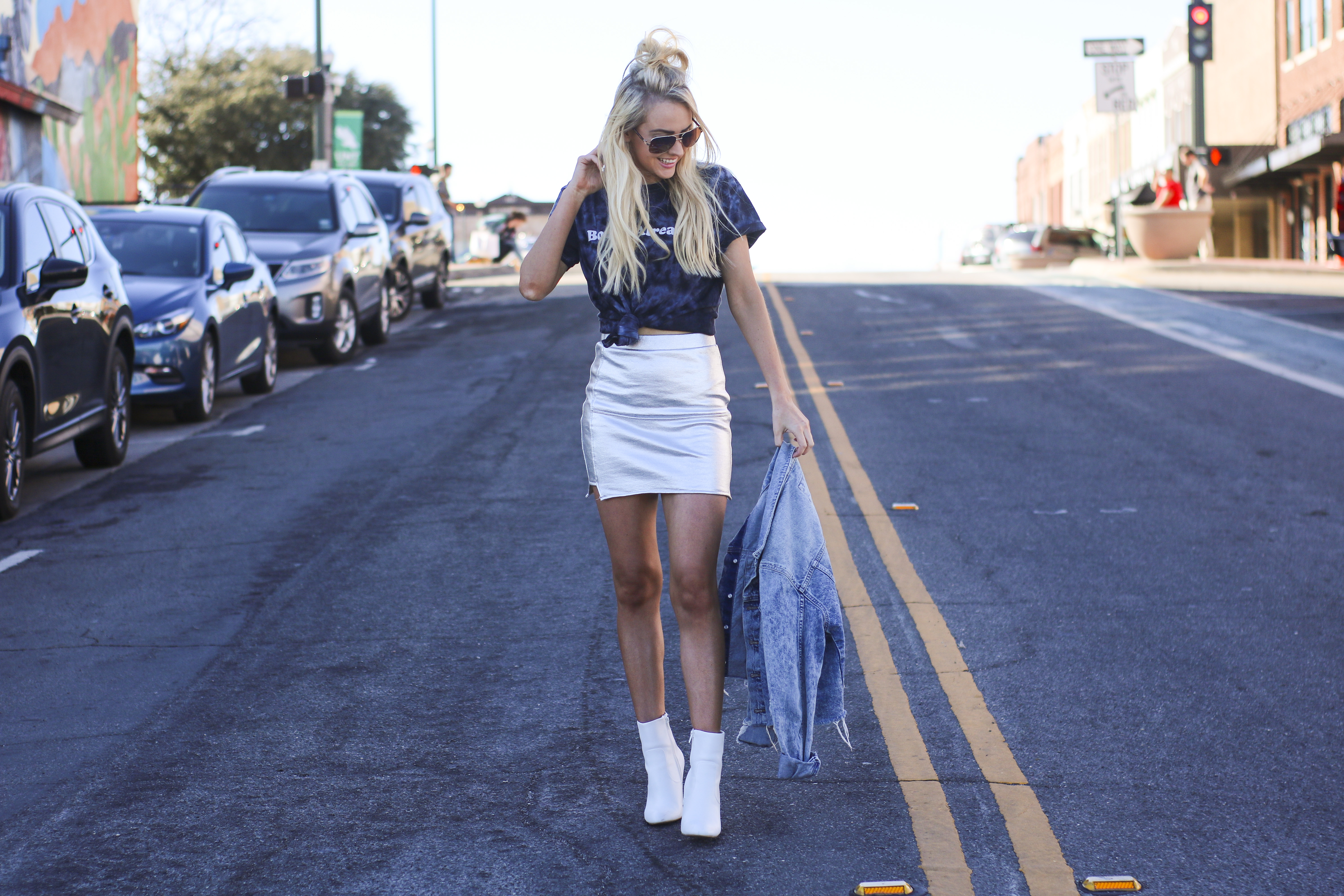 Thanks for reading and let me know if y'all like these street style, thrown together type looks! Also, don't forget to subscribe to my blog so you never miss a post! 🙂 On the mobile version just scroll all the way to the bottom to join, and if you're reading from the desktop version then the box is in the sidebar to the right!